About Judi Bagwell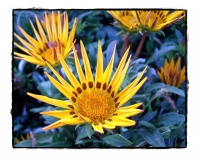 I've always loved nature with all its simple and elegant parts. From the time I was small, I would scoop up tadpoles from ditches and carry them home in a jar to watch them grow up. I would bend down nose-to-nose with a flower, trying to discover everything about it.

The beauty of the natural world is so often overlooked! I try to highlight this beauty so others can appreciate it, too.

If I could describe the look I'm trying for in my work, I'd use the words "dreamy" or "magical" because that's how I see nature.


All images are copyright ï¿¿ Judi Bagwell. Materials contained herein may not be reproduced, copied, edited, published or downloaded in any form. All rights reserved. Any copying, altering, displaying, or redistribution of any of the images without written permission from the artist is strictly prohibited.